Zagreb, the capital city of Croatia, is not only known for its rich history and vibrant culture, but also for its beautiful parks that offer a peaceful retreat from the bustling city life. These parks provide a green oasis where people can relax, unwind, and connect with nature.
In this article, we will present you the most beautiful parks in Zagreb that you should definitely visit.
1. Maksimir Park
Maksimir Park, located in the eastern part of Zagreb, is a true gem that showcases the city's commitment to preserving natural beauty. Established in 1794, it holds the distinction of being the oldest public park in Zagreb and one of the first of its kind in Europe. Spanning an impressive area of 316 hectares, Maksimir Park offers a escape from the urban hustle and bustle.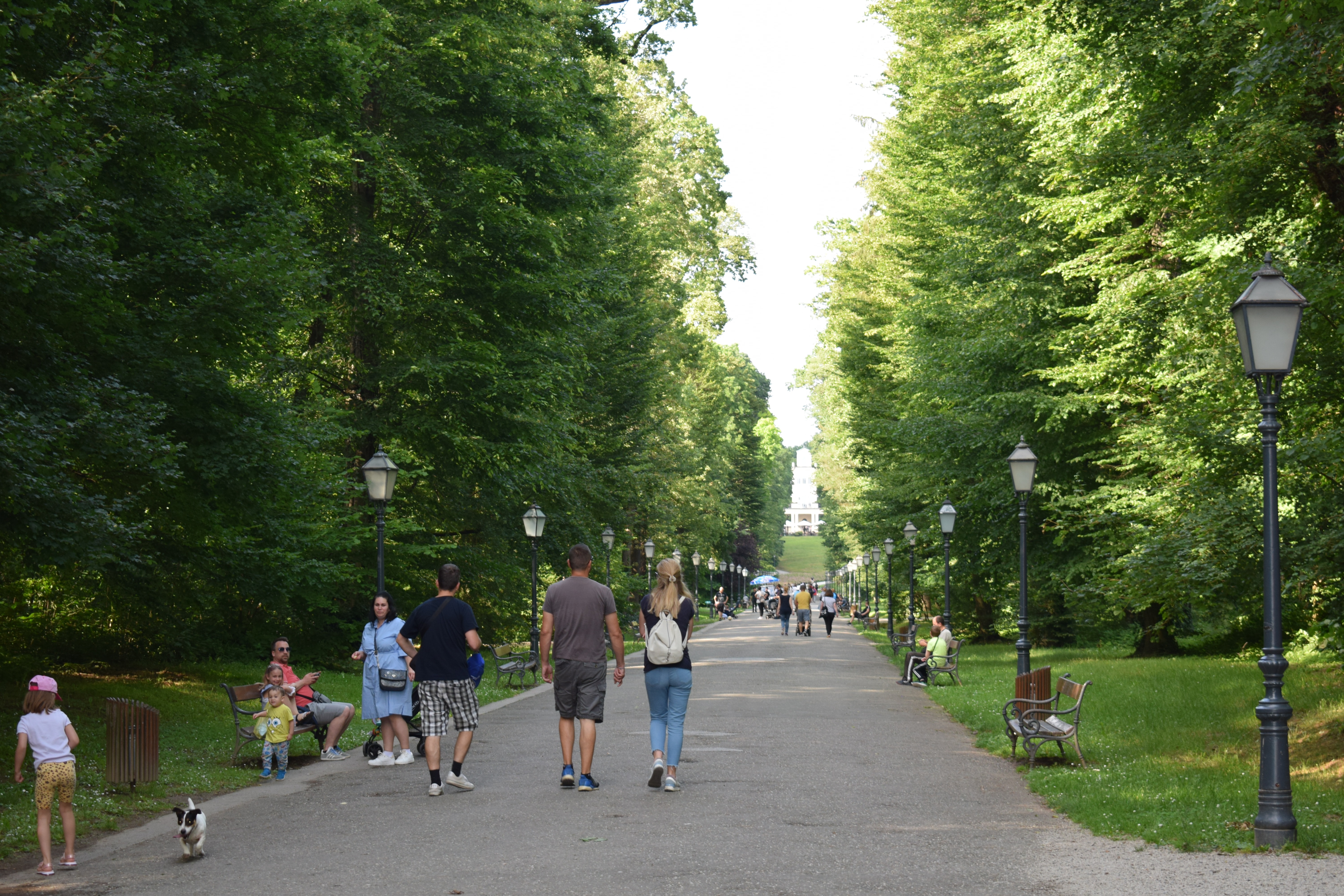 The park's diverse landscapes include lush forests, serene lakes, meandering streams, and expansive meadows. The well-maintained walking paths guide you through this tapestry of greenery, leading you to discover its hidden treasures. Amidst the natural beauty, Maksimir Park also offers a range of recreational activities and amenities. The park is home to a numerous number of picnic spots, benches, running paths and playgrounds.
One of the park's most popular attractions is the Zagreb Zoo, located within its boundaries. The zoo is a delight for animal lovers of all ages, with over 275 different species that call it home. From elephants and wolfs to sea lions and monkeys, the zoo offers a opportunity to observe and learn about animals from around the world.
2. Zrinjevac Park
Zrinjevac park is located near the main square of Zagreb, in the city center. This beautiful park with fountains is a popular gathering spot for locals, and it is definitely a must-visit destination for tourists exploring the city.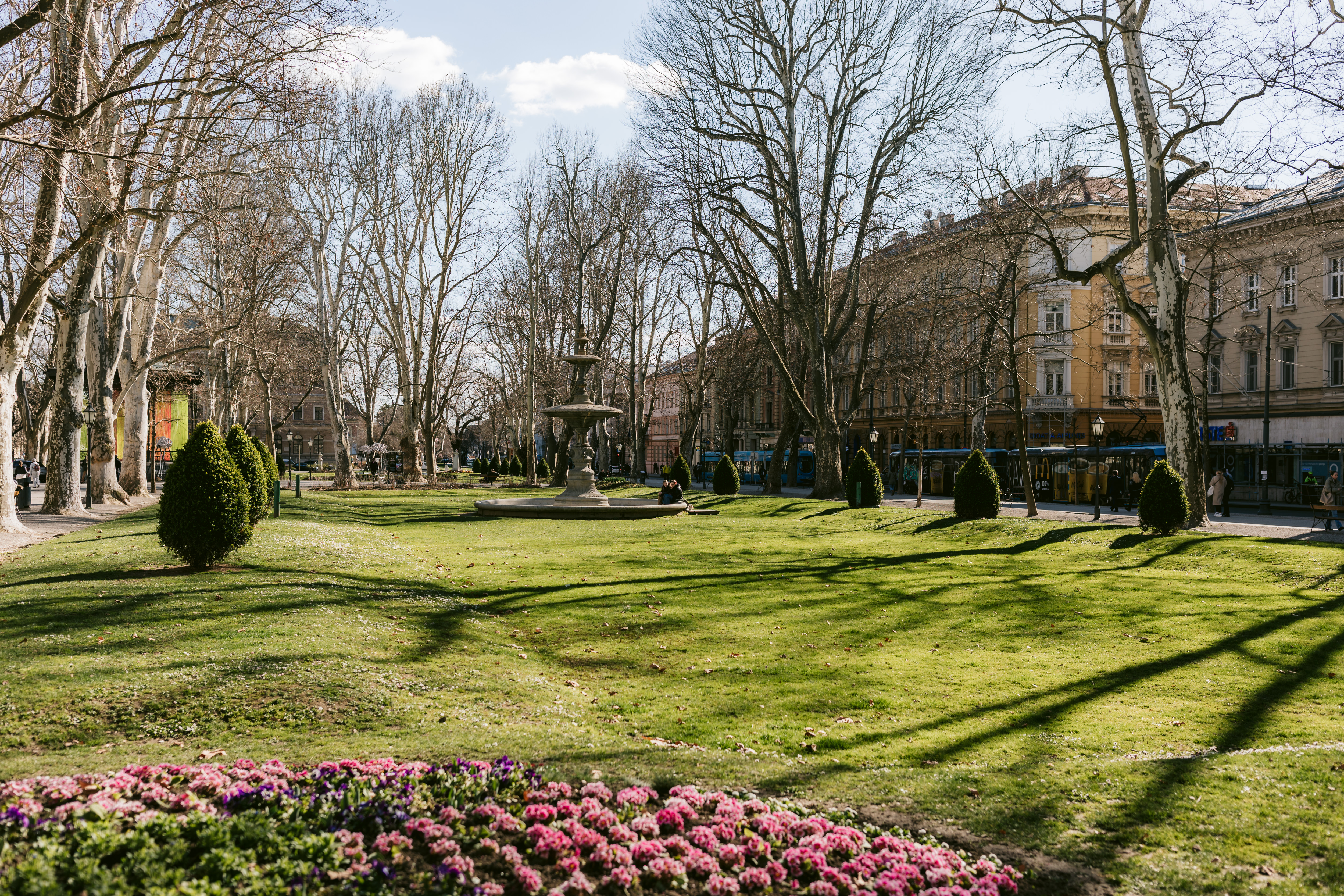 The park hosts a variety of cultural events and festivals, from outdoor concerts, food and film festivals, to seasonal festivities as the Zagreb Advent, when the park becomes a winter wonderland for all Christmas lovers.
Zrinjevac Park's proximity to the city's main square, Ban Jelačić Square, makes it an ideal starting point for exploring Zagreb's historic center. Its tranquil atmosphere offers a welcome contrast to the vibrant city streets, inviting you to take a leisurely stroll or simply sit and admire the beauty of your surroundings.
3. Jaruk lake
Located southwest of Zagreb's city center, Jarun Lake is a stunning recreational area that offers a diverse range of activities and a picturesque escape from the urban landscape. This man-made lake, located amidst lush greenery, has become a beloved destination for locals and visitors alike, providing a perfect blend of natural beauty and outdoor adventure.
Jarun Lake covers an impressive area of approximately 240 hectares, making it the largest lake in Zagreb. Its waters and beaches beckon sun-seekers and water enthusiasts during the warmer months. The lake's shores are dotted with numerous recreational facilities, including beach volleyball courts, water slides, and swimming areas, creating a vibrant and lively atmosphere for friends and families to gather and enjoy a day in the sun.
For water sports enthusiasts, Jarun Lake is a haven of possibilities. Kayaking and canoeing are popular choices, while paddleboarding has also gained popularity, offering a unique perspective and a chance to test your balance on the gentle ripples of the lake's surface. Jarun Lake is not just about water activities. The park surrounding the lake features numerous jogging and cycling trails, making it a favorite spot for runners and cyclists to indulge in their favorite activities.
4. Park Bundek
Bundek Park is located in the southwestern part of Zagreb, surrounding the Bundek Lake, which has became a beloved destination for locals and visitors. The park provides a perfect retreat for couples, families, and individuals who just want to enjoy a quite day in nature.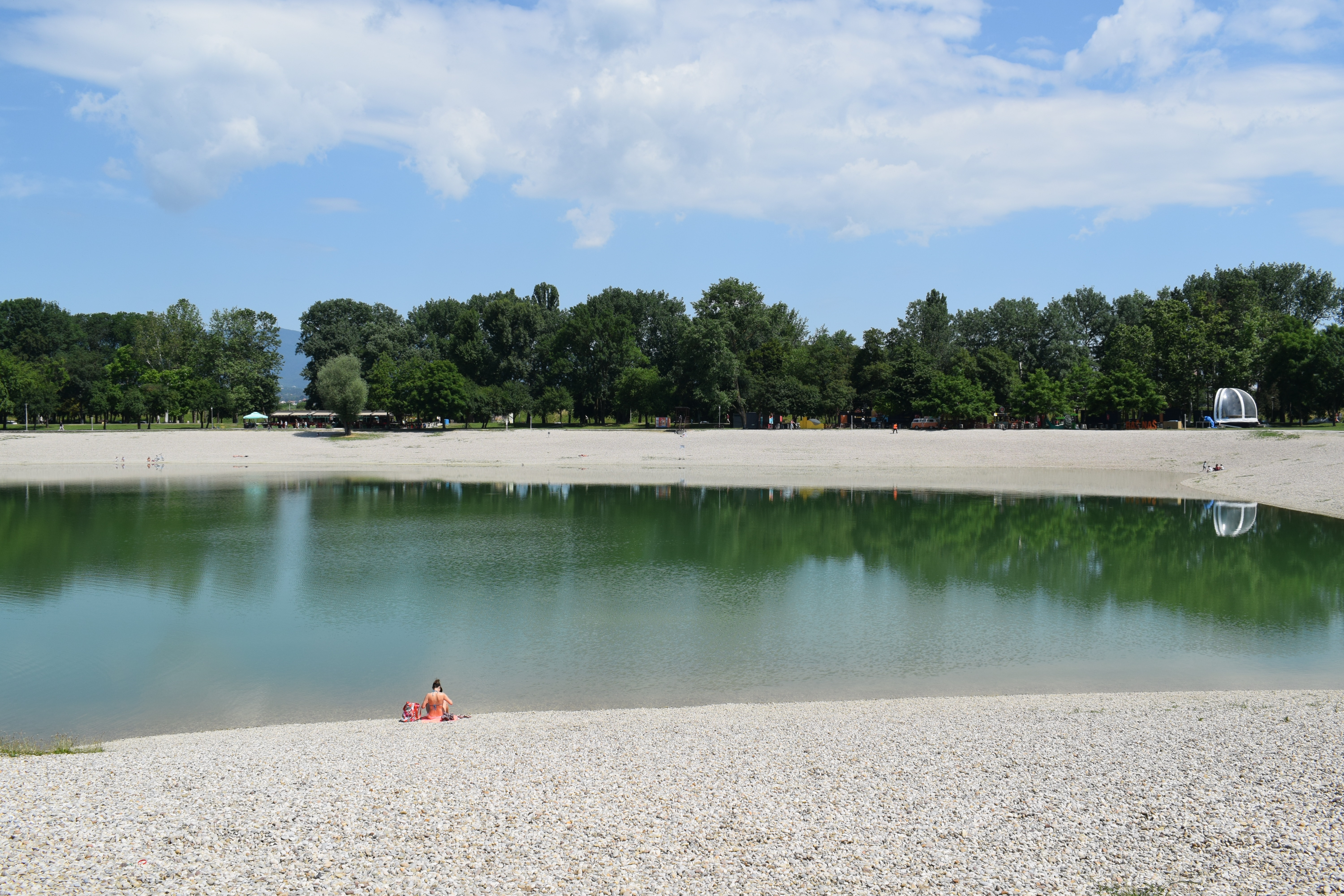 The park covers an area of approximately 45 hectares, with its centerpiece being the man-made Bundek Lake. The park's well-maintained walking and cycling paths meander around the lake, inviting visitors to take leisurely strolls or bike rides. Lush lawns and manicured gardens line the paths, offering ample space for picnics, sunbathing, or simply lounging with a good book. These open spaces also serve as venues for various outdoor events and festivals that take place throughout the year, adding a vibrant energy to the park.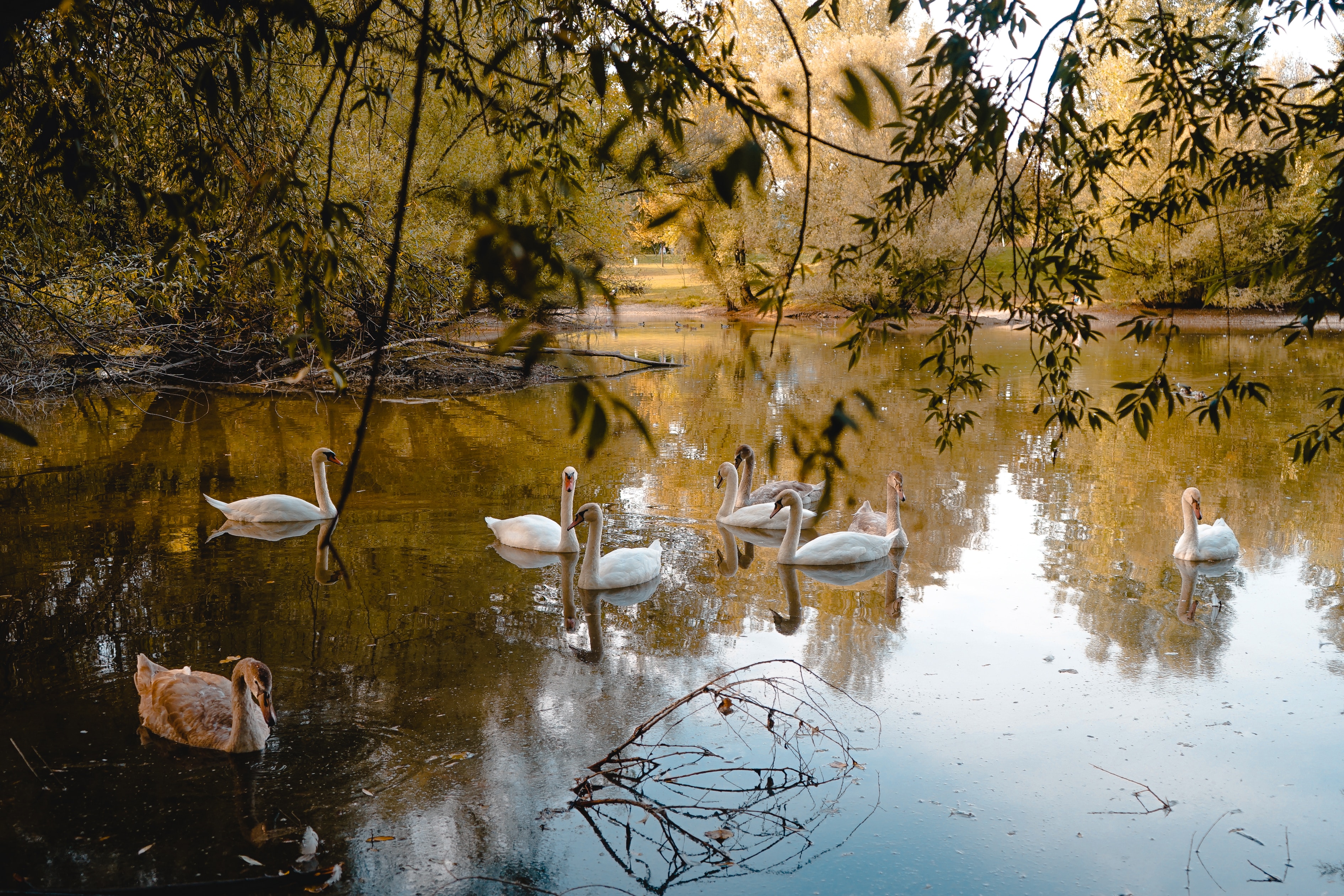 5. Botanical Garden
The Botanical Garden in Zagreb is for sure one of the city's most beautiful green oasis. Located near the King Tomislav square, this park emerges as a peaceful refuge and a sanctuary from the urban chaos.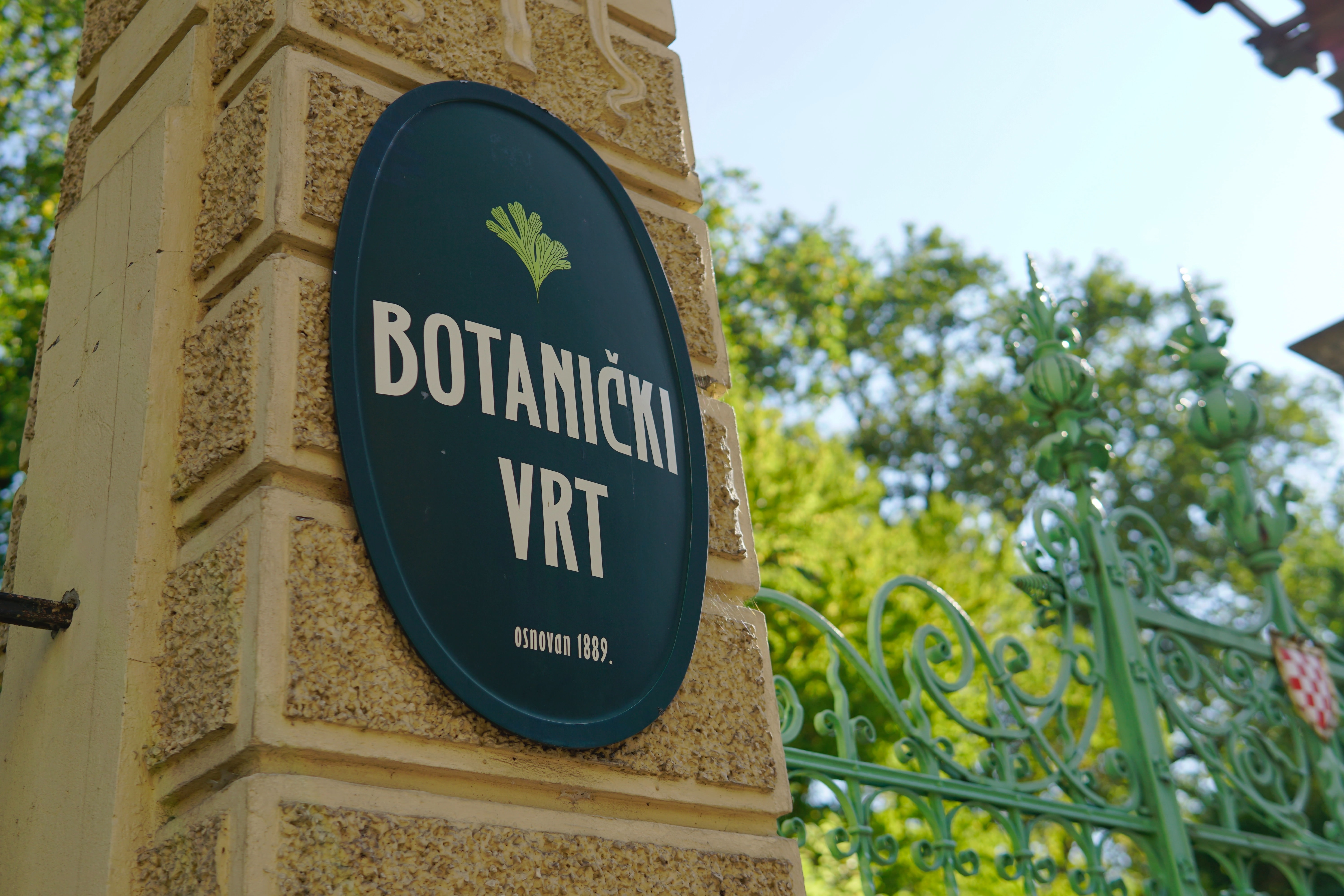 The Botanical Garden is not only a feast for the eyes but also an educational oasis. With over 10,000 species of plants from all corners of the world, the garden serves as a living textbook of botany. Labeled with scientific names and accompanied by informative plaques, each specimen tells a story of its origin and characteristics. One of the highlights of the garden is its stunning greenhouse, a glass sanctuary that houses tropical and subtropical plants.
6. Medvednica Nature Park
Medvednica Nature Park is located in the Medvednica Mountain, just near the town of Zagreb. The park spanns over 17,500 hectares, making it a haven of forests, hills, wildlife, and a popular destination for outdoor enthusiasts and nature lovers.
Medvednica Nature Park offers an extensive network of hiking trails, catering to both casual walkers and seasoned adventurers. These trails wind through the mountain's diverse landscapes, leading visitors to scenic viewpoints, hidden waterfalls, and forests. One of the most popular hiking destinations is the summit of Sljeme, which can be reached by various routes and rewards hikers with breathtaking panoramic views.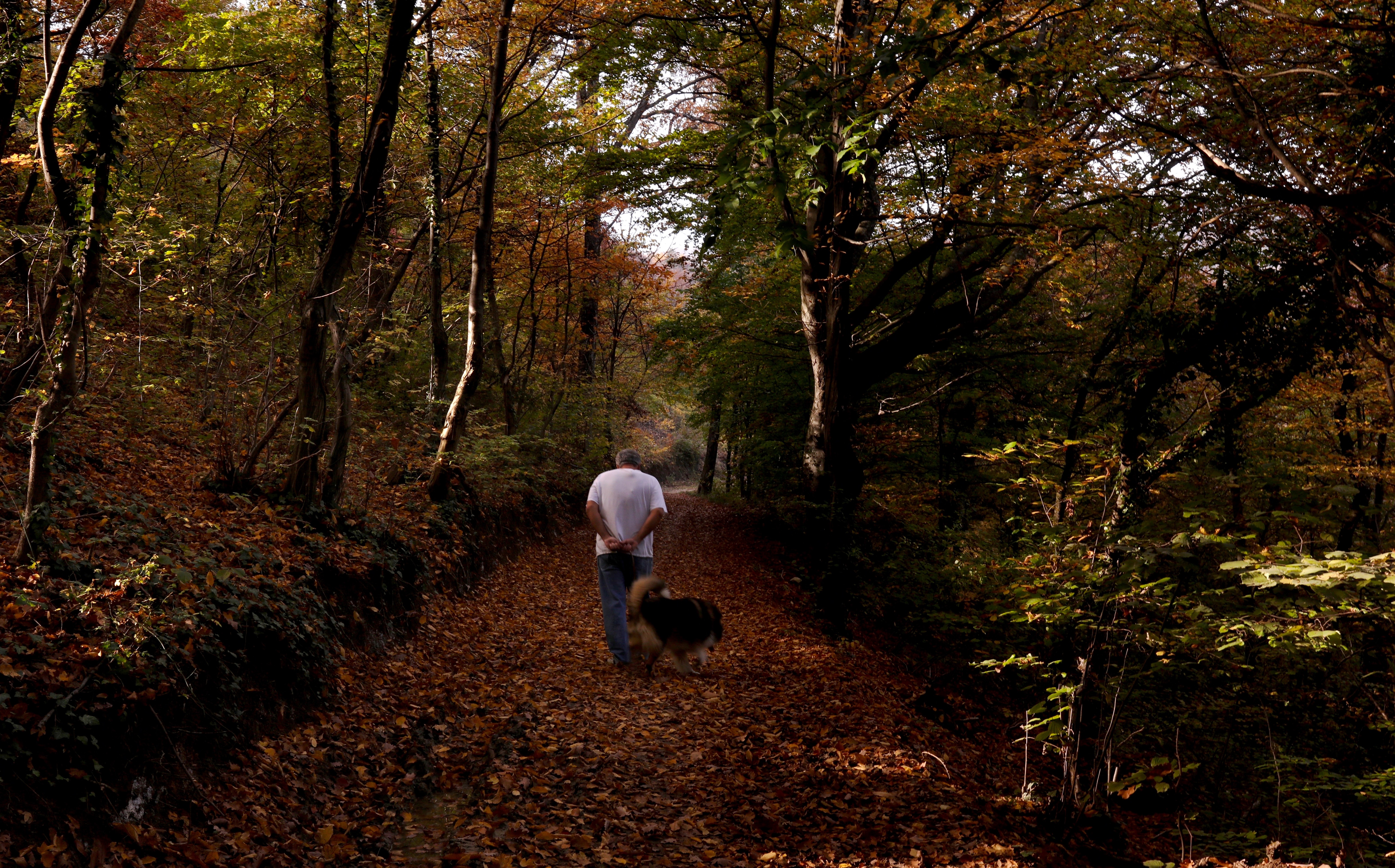 Zagreb boasts a collection of stunning parks that captivate both locals and visitors alike. These urban green spaces not only provide a refreshing escape from the bustling city streets but also serve as oases of natural beauty and recreational opportunities. During your visit to Zagreb, it is definitely worth putting one of the mentioned parks on your itinerary and use a few hours or a day to relax in Zagreb's greenery.